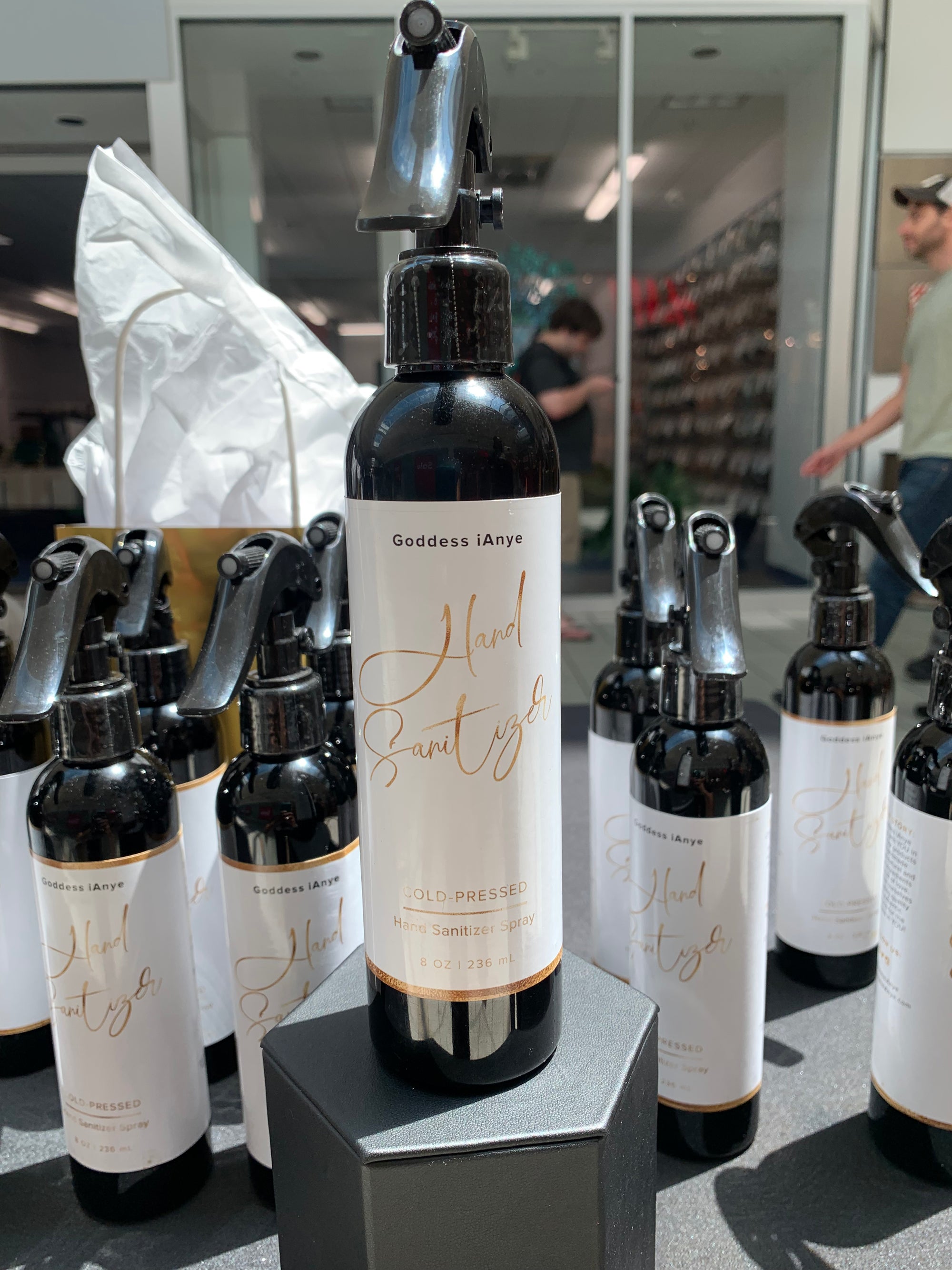 Hand Sanitizer
Our most raved about luxurious All Natural Hand Sanitizer. Our Hand Sanitizer is hydrating, soft soothing, non-sticky that smells and feels absolutely Phenomenal !!!
🌱😁Hydrating and softening
🌱😁Fine micro-mist
🌱😁Vegan Formula
🌱😁Fast-absorbing, non-sticky 
🌱😁Elevated fragrance: Refreshing Fresh Citrus Scent that never get old! 
Product Size: Hand Sanitizer- 8 oz.
Spray 2-3 times all over the surface of your hands and rub together thoroughly, please wait until the sanitizer is fully absorbed and dried before smelling the citrus fragrance. 
Please Note: Make sure to always bring the sanitizer with you at all times due to the pandemic. It's very important to practice safe habits to protect you and others. There will be many moments in your day when water & soap are not available. Our best selling hand sanitizer will do more than just save you from getting sick.
Do not forget to use the sanitizer before and after eating food, traveling in public transport, using the toilet, touching cash, touching your children and loved ones.

DISCLAIMER: Products contain all-natural herbs and essential oils, If you are allergic to all-natural herbs please DO NOT use this product. We WILL NOT be held liable or responsible for illness or allergic reactions, so please be sure to read the instructions and always do the 24-hour skin test as stated.

All sales are final. No refunds or exchanges unless you received a damaged product which must be verified by our Customer Support Team.
Conditional refunds are accepted within 72 hours of the purchase for unopened sealed items. Please be advised that a 20% restocking fee will be applied.